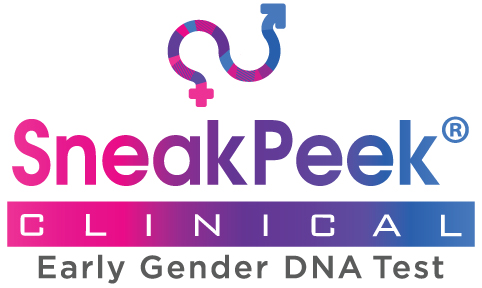 ---
---
** Due to weather across the region, we have been experiencing delays in shipping that is beyond our control. Please do NOT make gender reveal plans until your test results are delivered **
---
Now introducing SneakPeek Snap!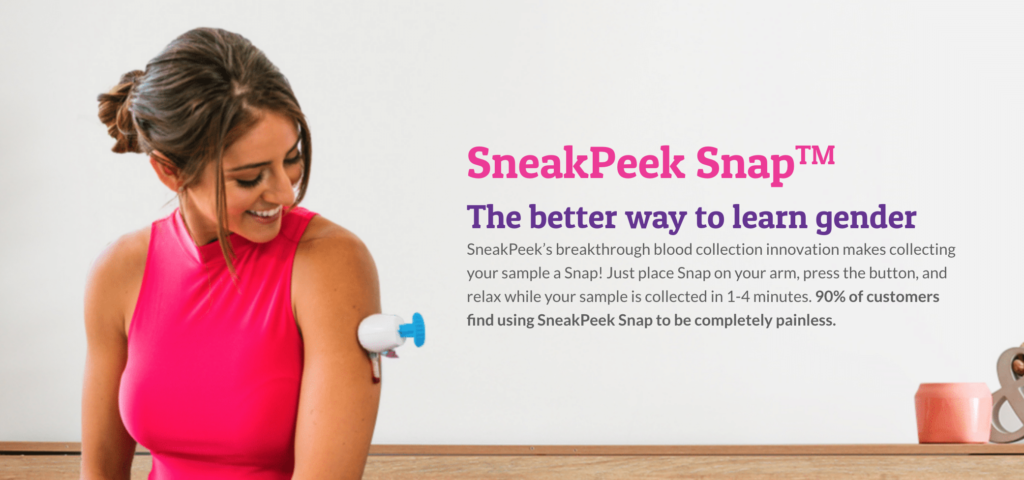 ---
Pricing:
*all prices include tax*
*no discounts can be applied to blood draw prices*
*Spokane appointments scheduled after 3:30 PM are delayed one day (due to FedEx pick-up times)*
DNA Testing 2 DAY results (must be at least 6 weeks*!):
$145
*Add ons:
Upgrade to 1 day results:
$20
* add ons are available at time of appointment
---
Gender Guarantee
SneakPeek is the most accurate early gender DNA test on the market with over 99.9% accuracy. If the gender of your newborn doesn't match your test result, you'll receive a 100% refund of your purchase price.
---
Availability
SAME DAY APPOINTMENTS NOW AVAILABLE!
All of our locations now offer same day appointments!
Please Read Before Your Appointment:
1. Remember to drink water before coming to your appointment. Blood draws work best when you are hydrated!
2. Please wear a tank top under your clothes! We take the blood sample from your upper arm.
3. Please do not bring guests due to the nature of appointment.
---
FAQ's
Q: How early can I come in to determine gender via blood draws?
A: We can determine gender starting at 6 weeks* through blood draw!
Q: How long will my blood draw appointment take?
A: Your blood draw appointment only takes 5-10 minutes in total!
Q: How accurate are the results?
A: SneakPeek is over 99.6% accurate!
Q: How much money does a blood test cost?
A: Both our snap cost $145 for 2 day results, and an additional $20 for 1 day. Pricing is universal through SneakPeek Clinical and no discounts may be applied during blood tests.
Q: How does the gender determination work?
As early as 6 weeks*, shared fetal DNA is circulating in the other's bloodstream. We will extract a blood sample and immediately send it back to SneakPeek labs for the fastest turnaround time for results in the industry.
SneakPeek Clinical will process the blood sample and determine if a male Y chromosome is present in the blood. If the lab detects the Y chromosome, then you can expect you're having a baby boy. If there is no Y chromosome, you can expect a baby girl.
---
*We are a third party please read here to learn more about SneakPeek's information here: